Equipment
Card Cut and Crease
Uchida was originally established as a trading company to provide high quality office equipment, furniture and systems 100 years ago. The company is now recognized as a leading Japanese manufacturer of finishing systems designed specifically for digital print market.
Morgana has developed a strong presence in all key markets. Key products such as the Morgana AutoCreaser Pro and the DigiFold Pro continue to set the industry standard in this sector.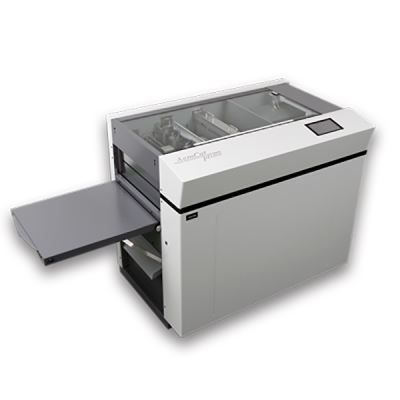 Order
To add products to your shopping cart, enter the quantity next to the corresponding unit you wish to order and click the Add To Cart button down the page. All prices exclude GST.
Description
Product Code
U.O.M
Stock
Qty
Colour
Price
MANUAL CREASER 360MM WIDE

code -

PC-360
1
in stock
$395.00 Excl. GST
The PC-360 manual creaser is easy to operate and maintain, making it an ideal component in the binding process. Crease clear lines on not only coated art paper, tough paper but also photocopy paper......
AUTO CUTTER & CREASER

code -

AEROCUTONE
1
Enquire Now
P.O.A
The AeroCut One is the basic slitter/cutter/creaser. This is the refined model of the original AeroCut launched in 2010, featuring enhanced productivity and user-friendliness. ...
AUTO CUTTER & CREASER - PRIME

code -

AEROCUTPRIME
1
Enquire Now
P.O.A
The AeroCut Prime is the top-end slitter/cutter/creaser featuring technology and knowledge stored since the launch of original AeroCut in 2010. The AeroCut Prime has capability to perforat......