Comb and Wire Binding
Thermal Binders
Powis (USA) rewrote the book on binding. No more punching and waiting, cumbersome plastic combs or wires! Wherever you work - from advertising to government, technology to finance - you can say goodbye to awkward punching and binding. The Fastback system uses a revolutionary thermal adhesive bind to create strong, beautiful tape binding. Now you can put together bound books and documents in seconds.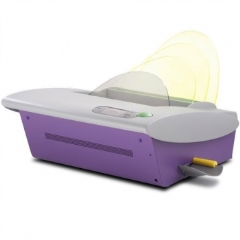 Order
To add products to your shopping cart, enter the quantity next to the corresponding unit you wish to order and click the Add To Cart button down the page. All prices exclude GST.
Description
Product Code
U.O.M
Stock
Qty
Colour
Price
Fastback Model 9

code -

FB9
in stock
$2,999.00 Excl. GST
Whether you own a small company that is looking for a low-cost method of binding documents, or you work for a large corporation that wants a way to brand its work, the Fastback® 9 is an excelle......
Fastback 20A

code -

FB20A
in stock
$5,745.00 Excl. GST
Fast, and virtually maintenance free, it is the ideal machine for any print shop, copy shop, professional bindery, or office that wants a full-featured binding solution at a fraction of the cost of......