Sublimation Markers
Astesprix Products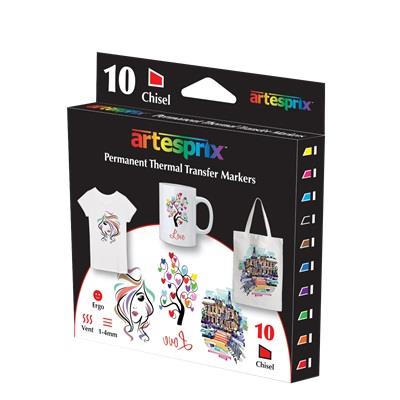 Order
To add products to your shopping cart, enter the quantity next to the corresponding unit you wish to order and click the Add To Cart button down the page. All prices exclude GST.
Description
Product Code
U.O.M
Stock
Qty
Colour
Price
ARTESPRIX SUBLIMATION MARKERS

code -

MARK10
1
in stock
$54.95 Excl. GST
Transfer Drawings from Plain Paper to White or Light Colored Polyester Fabric or Polyester Coated Materials Unleash your inner artist! Now you can transfer your designs from plain paper to almost any......
ARTESPRIX STARTER KIT

code -

STARTERART
1
in stock
$59.95 Excl. GST

We've put together a few heavily discounted items to make up this pack and get creating!

Unleash your inner artist!