Siser Heat Transfer Vinyl
Siser Accesorries
Siser has a number of time saving – and garment saving heat presses and heat printing accessories to help make your printing go as smoothly and easily as possible. Our weeders help you quickly remove excess material from heat transfer vinyl & print and cut material. Our squeegee helps to remove unwanted air bubbles from your print and cut designs when masking, and our Heat Printing Pillows give you the confidence that you can print on anything while keeping your garments pristine.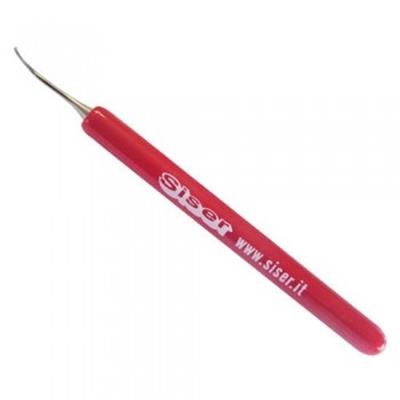 Order
To add products to your shopping cart, enter the quantity next to the corresponding unit you wish to order and click the Add To Cart button down the page. All prices exclude GST.
Description
Product Code
U.O.M
Stock
Qty
Colour
Price
Weeder Siser 8904SIS

code -

8904SIS
1
in stock

$25.75

Excl. GST

4 payments of

$6.44 (Excl.GST) with

A great tool to make that mundane job that little bit easier!

Pillow set 8906SIS

code -

8906SIS
1
EST DELIVERY
4 WEEKS - 8 WEEKS

$64.00

Excl. GST

4 payments of

$16.00 (Excl.GST) with

SISER PILLOWS Heat Transfer Pillows have a core of soft foam covered by our non-stick Heat Transfer Cover Sheet material. The thickness of the foam allows you to elevate the working space, keeping......
Squeegee Siser 8905SIS

code -

8905SIS
1
in stock

$6.25

Excl. GST

4 payments of

$1.56 (Excl.GST) with

Siser Colour Guide 8907SIS

code -

8907SIS
1
in stock

$9.95

Excl. GST

4 payments of

$2.49 (Excl.GST) with