Heat Transfer Presses
Accessories
Heat press accessories like Teflon Wraps and Bottom Heat greatly improve the quality and efficiency of your work.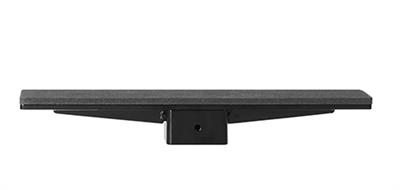 Order
To add products to your shopping cart, enter the quantity next to the corresponding unit you wish to order and click the Add To Cart button down the page. All prices exclude GST.
Description
Product Code
U.O.M
Stock
Qty
Colour
Price
Cap Attachment DC-CAP

code -

DC-CAP
1
EST DELIVERY
3 WEEKS - 4 WEEKS

$655.00

Excl. GST

4 payments of

$163.75 (Excl.GST) with

A curved heater block and curved bottom form with a special cap stretching device.

Full Wrap Mug Attachment DC-MUG

code -

DC-MUG
1
in stock

$795.00

Excl. GST

4 payments of

$198.75 (Excl.GST) with

The full wrap mug attachment uses the same exact heater band & pressure adjustment as the DK3.

Universal Stand w/ Casters DKA-STAND

code -

DKA-STAND
1
in stock

$935.00

Excl. GST

4 payments of

$233.75 (Excl.GST) with

The Digital Knight Universal Stand is an extremely heavy-duty solid steel stand for the following Digital Knight heat press machines: DK20S, DK20SP, DC16, DC16AP, DK20, DK16 It features a heavy ste......
DK 5" Sleeve Drop-On Table DKP-SLV5TBL

code -

DKP-SLV5TBL
1
in stock

$275.00

Excl. GST

4 payments of

$68.75 (Excl.GST) with

DK drop-on tables are compatible with DK20S, DK20, and DK16.

DK 10"x12" All-Thread Drop-On Table DKP-1012TBL

code -

DKP-1012TBL
1
EST DELIVERY
3 WEEKS - 4 WEEKS

$210.00

Excl. GST

4 payments of

$52.50 (Excl.GST) with

DK drop-on tables are compatible with DK20S, DK20, and DK16.

16x20 Teflon Bottom Table Wrap CTW-1620

code -

CTW-1620
1
in stock

$89.00

Excl. GST

4 payments of

$22.25 (Excl.GST) with

Teflon bottom table wrap with elastic corners

16" x 6.5" 1/8" Green Heat Conductive HCR-181620

code -

HCR-181620
1
EST DELIVERY
6 WEEKS - 8 WEEKS

$120.00

Excl. GST

4 payments of

$30.00 (Excl.GST) with

Green Heat Conductive Rubber

Pillow set 8906SIS

code -

8906SIS
1
EST DELIVERY
4 WEEKS - 8 WEEKS

$64.00

Excl. GST

4 payments of

$16.00 (Excl.GST) with

SISER PILLOWS Heat Transfer Pillows have a core of soft foam covered by our non-stick Heat Transfer Cover Sheet material. The thickness of the foam allows you to elevate the working space, keeping......
TEFLON FABRIC SHEET 40 X 50cm JTPJ1B-3

code -

JTPJ1B-3
1
Stock Due 07 Dec 2021

$29.00

Excl. GST

4 payments of

$7.25 (Excl.GST) with