Heat Transfer Presses
Clam
Our clamshell style heat press equipment meets business and manufacturing needs.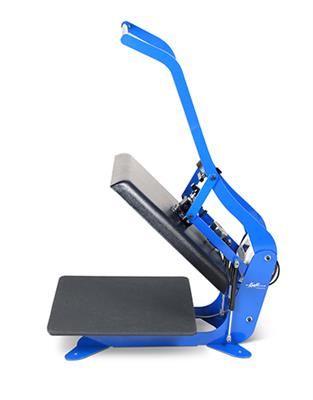 Order
To add products to your shopping cart, enter the quantity next to the corresponding unit you wish to order and click the Add To Cart button down the page. All prices exclude GST.
Description
Product Code
U.O.M
Stock
Qty
Colour
Price
SISER CRAFT PRESS 9" x 12"

code -

HP3912
1
Stock Due 14 Jun 2021
$769.50 Excl. GST
The Siser Craft heat press is a professionally inspired heat press designed for the needs of the home crafter or small business. Take on more jobs in half the time with a heat press. This 9&qu......
Siser TS Base 30cm x 30cm

code -

TS-BASE
1
EST DELIVERY
6 WEEKS - 8 WEEKS
$1,795.00 Excl. GST
TS Base is the new Siser manual heat press. It is stable, versatile, light, but also resistant and simple to use. With its clam opening you can work even in narrow spaces and move it easily. Pressure ......
16 X 20 CLAM AUTO OPEN

code -

DK20A
1
in stock
$3,495.00 Excl. GST
The DK20A is the AUTO-RELEASE "Pop-Up" version of our largest manual clamshell. This amazing high-tech feature makes your Digital Knight clamshell act like a semi-automatic, air operated pre......