Supplies
Clearance & Specials
Welcome to our clearance page! This is where you will find all sorts of crazy deals and clearance items! Specials listed here are while stocks last only.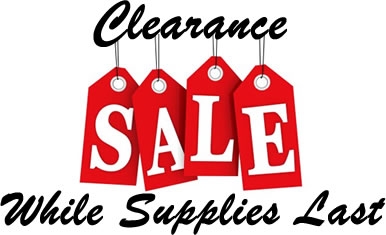 Order
To add products to your shopping cart, enter the quantity next to the corresponding unit you wish to order and click the Add To Cart button down the page. All prices exclude GST.
Description
Product Code
U.O.M
Stock
Qty
Colour
Price
PREMIUM BANNER VINYL 914MM X 15M

code -

OJVINP91415
1
in stock

Was: $285.00

Now: $175.00 Excl. GST
Flame retardant, flexible, and waterfast coated polyester banner for waterbased inkjet devices. Thanks to the extremely high tear resistance of this product it is suitable for versatile indoor and ......
OJ SA VINYL MATTE 1270MM X 30M

code -

OJVINSA1270
1
in stock

Was: $265.00

Now: $49.00 Excl. GST
Description: SAH 90um Vinyl (opaque white) with self adhesive, 150gsm liner, Acrylic permanent glue. Application: Indoor Signs, Posters, Pop up board, windo......
OJ VINYL MATT 400MU 1270MM X 15M

code -

OJVIN1270
1
in stock

Was: $250.00

Now: $99.00 Excl. GST
Description: Matt coated flexible, light and waterfast PVC Scrim banner with a finely structured prinitng surface. Application: Indoor signs, Indoor adver......
BACKLIT FILM FRONT PRINT 1270MM X 30M

code -

OJBLF1270
1
in stock

Was: $450.00

Now: $190.00 Excl. GST
Description: Matt coated Backlit transparent polyester film. Application: Indoor Backlit, Indoor signs, Outdoor light box displays. ......
KOPP GLOSS 43MIC 320MM X 300M

code -

KG43318300
1
in stock

Was: $39.00

Now: $9.50 Excl. GST
BOPP MATT 315MM X 300M 58MM CORE

code -

3023313
1
in stock
$29.00 Excl. GST
KB DISPLAY POCKETS A2

code -

161000007
1
EST DELIVERY
2 WEEKS - 3 WEEKS

Was: $5.91

Now: $2.50 Excl. GST