Supplies
Photobooks
Spiral's patented Pinchbooks™ are an incredible innovation in the photobook and presentation market. No equipment is required to create beautiful, professional hard cover books.
Pinchbooks™ are reusable, expandable, and use no harmful and messy glues to hold the pages together. Simply pull back the cover to make the spring-clamp open up, insert the pages, and it snaps back together. The stop at the bottom of the spine ensures that all of the pages are perfectly aligned. If the operator makes a mistake, simply reopen and adjust the pages so there are never any wasted books or ruined prints!
Pinchbooks™ allow your print shop to offer on the spot photo books, for no upfront equipment costs and won't take up precious space in your operation. The applications are endless!
Here are just some ideas:
Photobooks: Weddings, new babies, anniversaries, birthdays, bar, sweet 16s, graduations, family reunions, vacations and more!
Schools: Yearbooks, certificates and awards, diploma's, organization and team memory books, organisation fundraisers and more!
Business: Real estate development and listings, wealth management reports, board of directors meetings, sales presentations, seminars, and more!
Menus: Change our daily specials and more with ease!
Pinchbooks™ allow any operation with a high quality color printer to enter the lucrative photo book market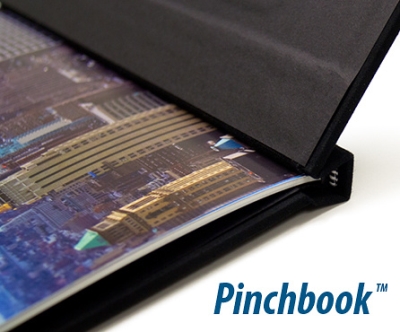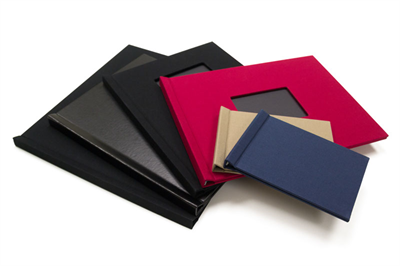 Black Cloth 11 x 8.5"" Landscape w/window
$58.95

Excl. GST
or 4 payments of
$14.74 (Excl.GST) with
in stock
Units of 5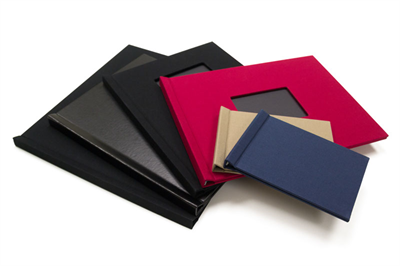 Red Cloth 11 x 8.5"" Landscape w/window
$58.95

Excl. GST
or 4 payments of
$14.74 (Excl.GST) with
estimated delivery 2 days - 6 weeks
Units of 5