Large Format Media
Roll up Film & Banner Vinyl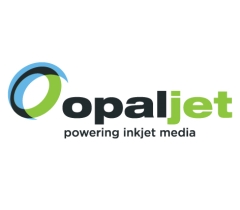 Order
To add products to your shopping cart, enter the quantity next to the corresponding unit you wish to order and click the Add To Cart button down the page. All prices exclude GST.
Description
Product Code
U.O.M
Stock
Qty
Colour
Price
PREMIUM BANNER VINYL 914MM X 15M

code -

OJVINP91415
1
in stock

Was: $285.00

Now: $175.00 Excl. GST

or 4 payments of

$43.75 (Excl.GST) with

Info

Flame retardant, flexible, and waterfast coated polyester banner for waterbased inkjet devices. Thanks to the extremely high tear resistance of this product it is suitable for versatile indoor and ......
POLYPROP FILM 914 X 30M BUDGET BANNER

code -

SJ2SO91430
1
in stock
$104.50 Excl. GST

or 4 payments of

$26.13 (Excl.GST) with

Info

Thickness 180 micron Finish Matte Uses Single-sided matte coated and tear resistant polypropylene film, featuring waterfast coating and prints characterised by high colour brilliance and image defi......